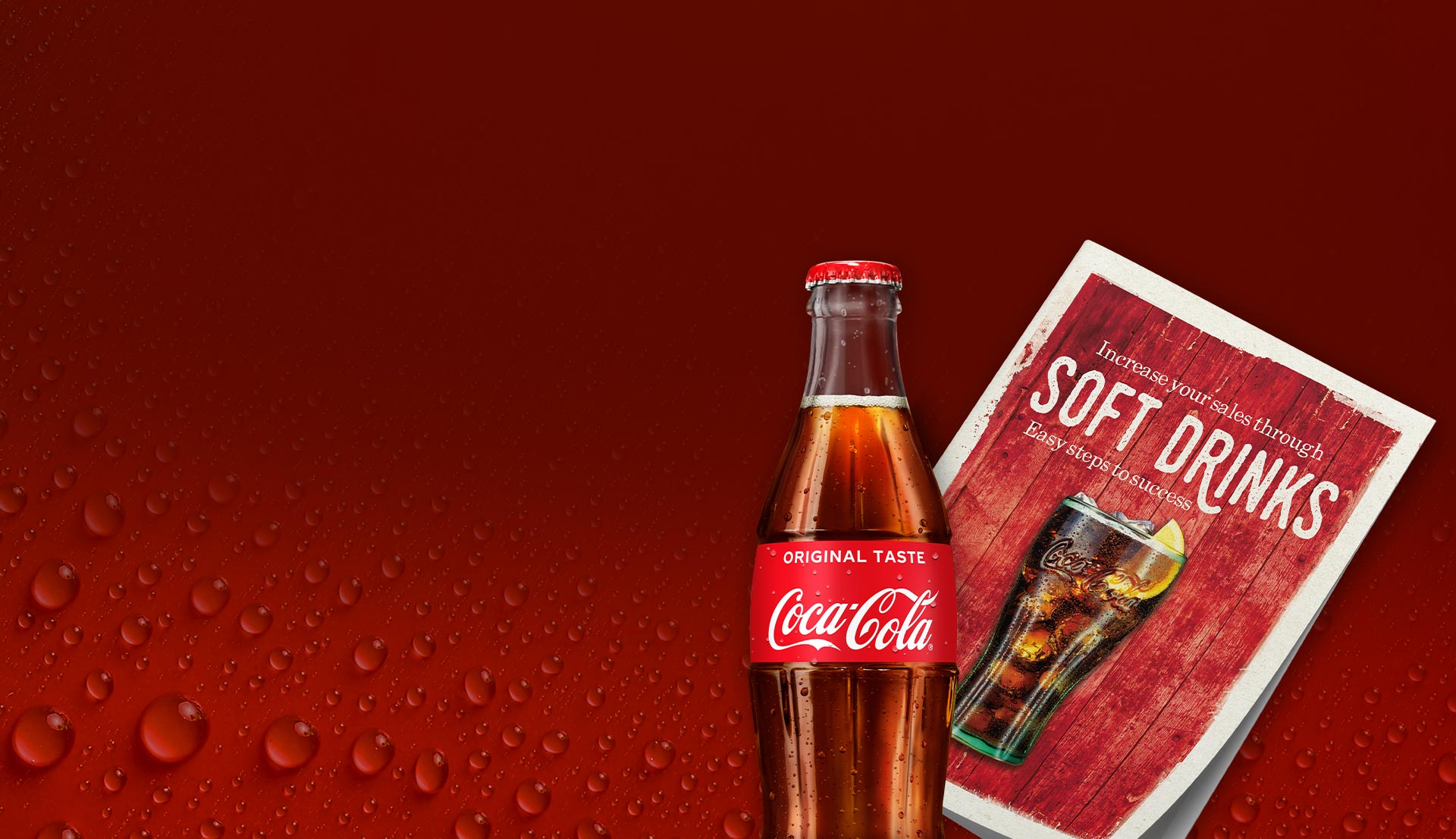 COMMUNICATING INSIGHT
So how does a market leader like Coca-Cola increase sales?
In-depth research revealed that 79% of customers are more likely to order a soft drink if bars and restaurants deliver the perfect serve. What's more, providing the perfect serve can increase spend by 21%.
So, the challenge was to communicate this insight to the people managing and working in a variety of food and beverage outlets.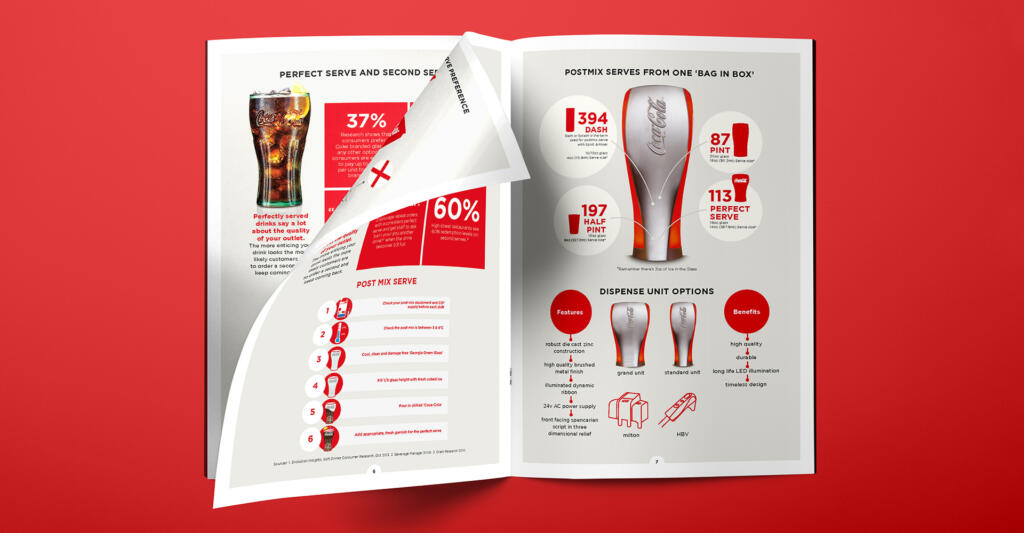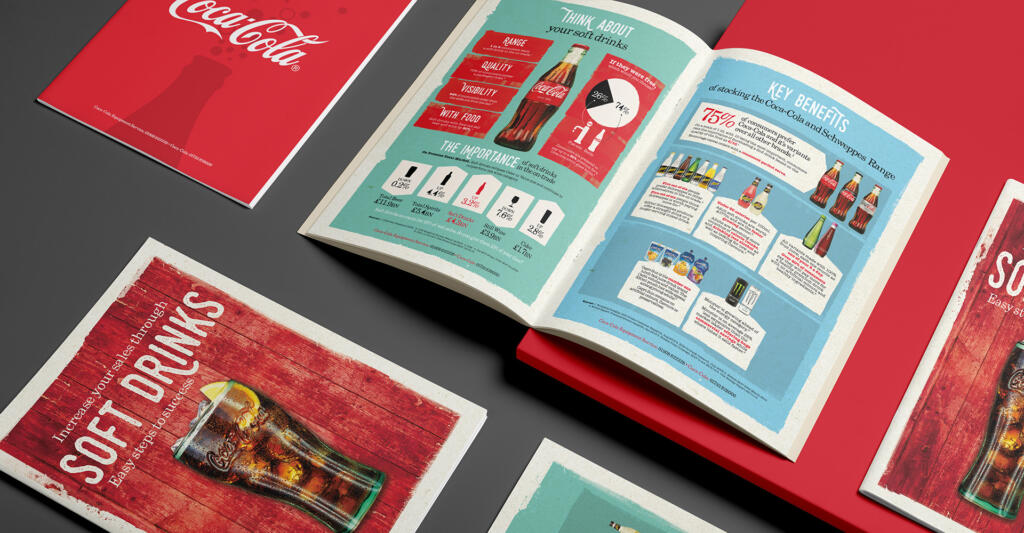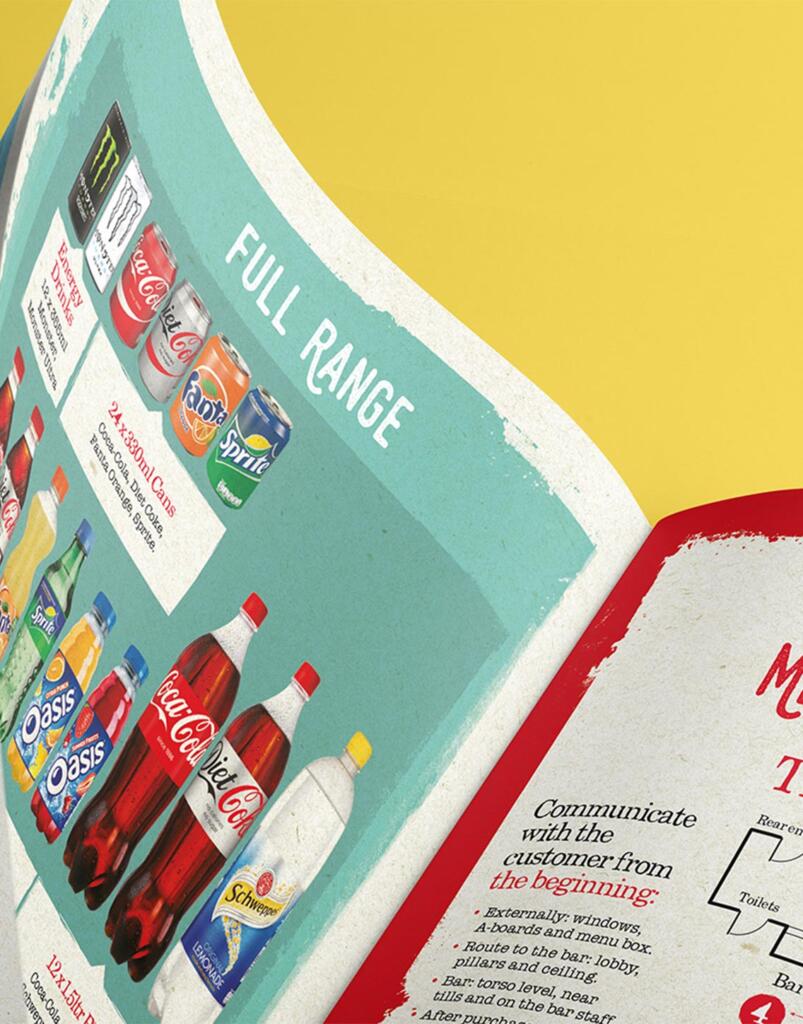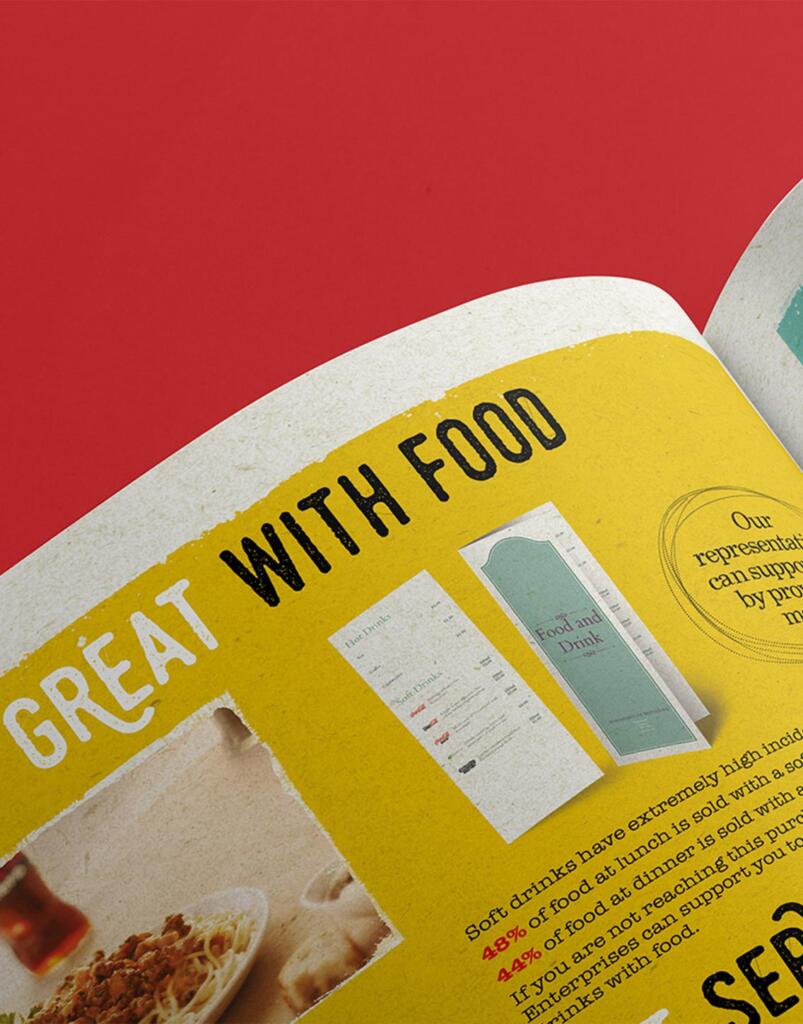 DEMONSTRATING THE BENEFITS
We produced an information pack for the trade which used a range of high impact and informative infographics alongside engaging visuals to demonstrate the financial benefits of providing the 'perfect serve' with a strong call to action to visit the website and watch the training video.
The document also communicated other ways Coca-Cola can help businesses increase their profits from the sale of soft drinks.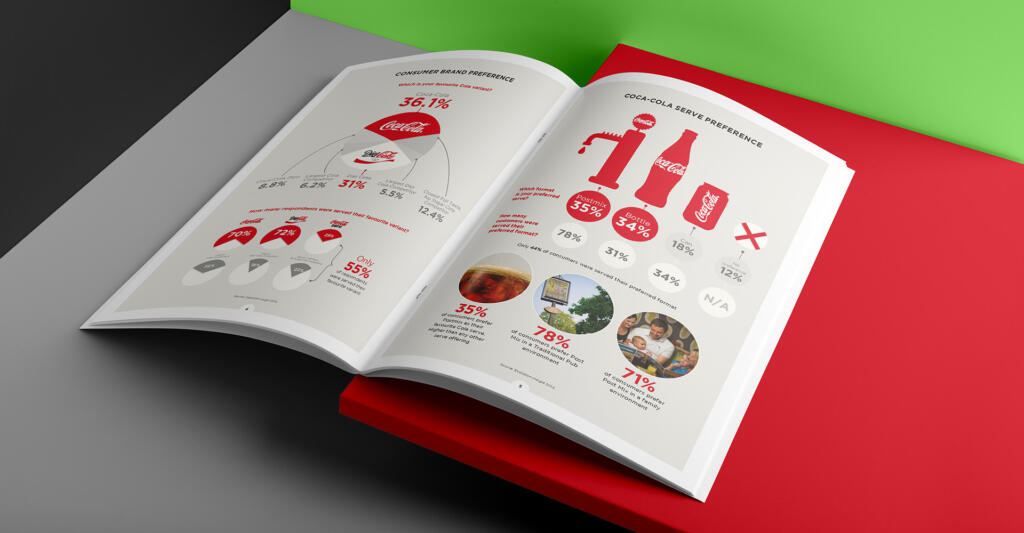 Get in touch
Talk to us today about your next project